Gadgetby
UAE Electronic shopping destination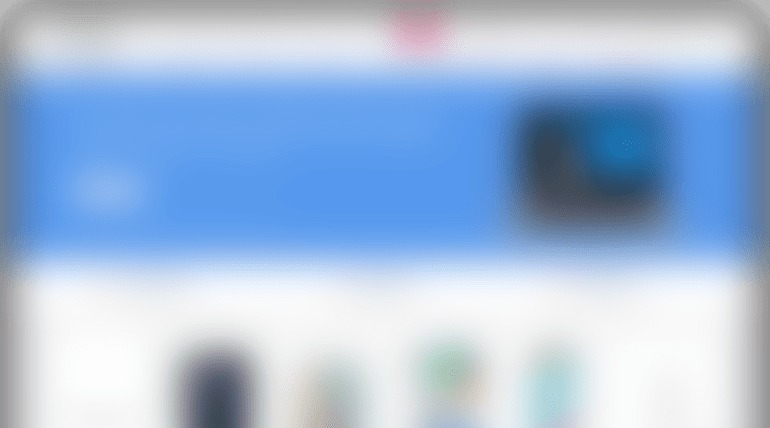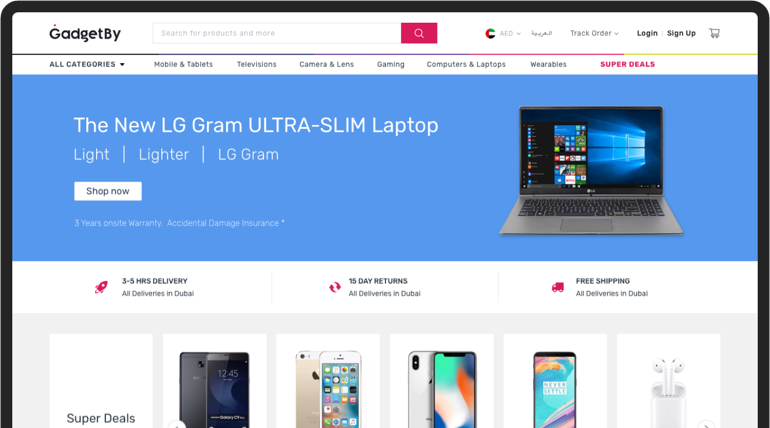 Overview
Gadgetby is a ecommerce platform selling cool gadgets, electronics across UAE. They decided to redesign their website as it is not attractive and fulfilling the business goals.
They wanted the website to be modern, verstaile and appeal to younger audience. They also required the new design to match their new brand identity.
Challenge
The project started off with heuristic evaluation, competitor research, going through google analytics, implementing session replay tools. We have identified the conversion rate, click funnel, drop-off pages. Then we identified user behaviours through watching over session replays.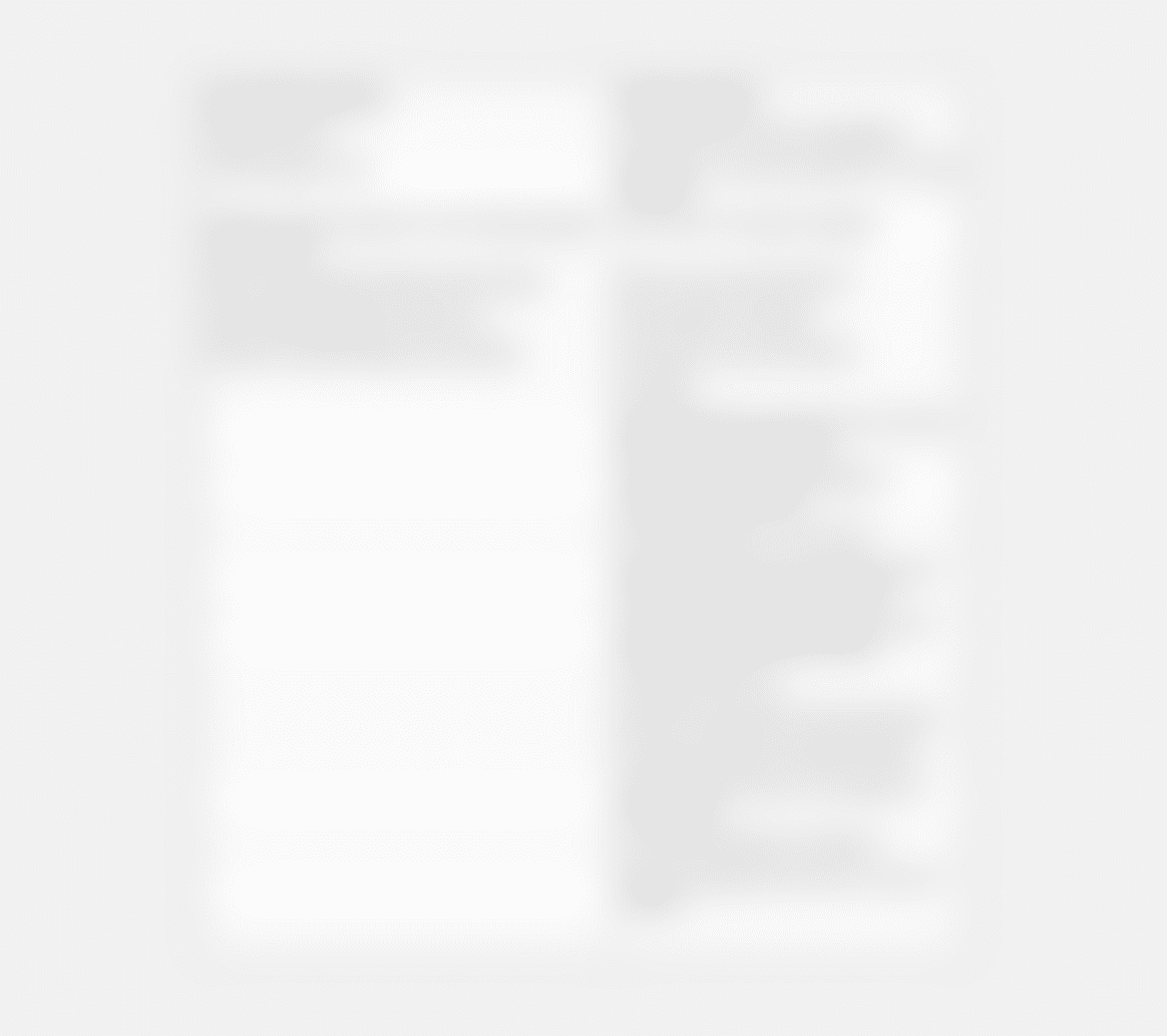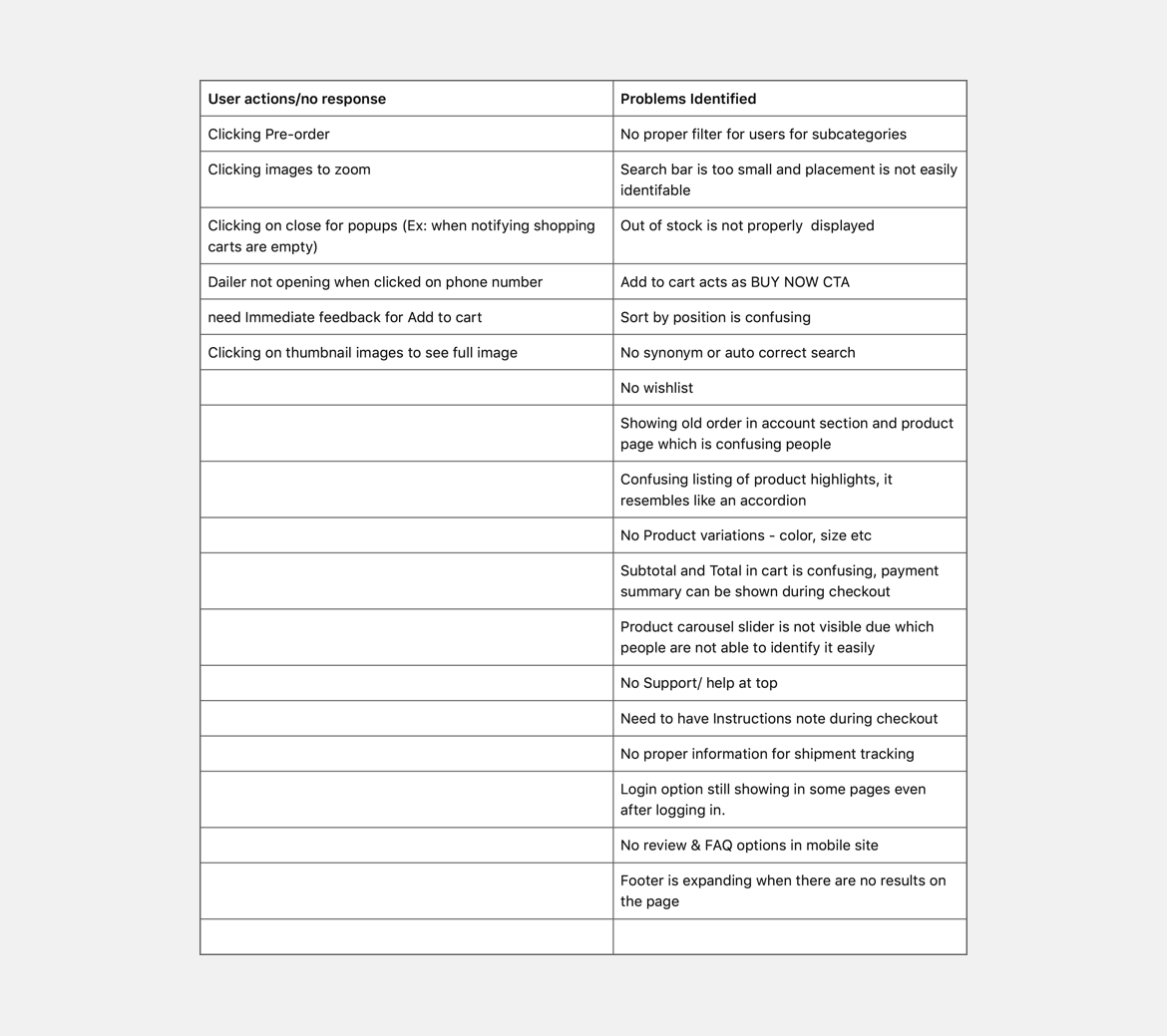 Process
The initial research involved studying alot of information in the form of case studies and research papers to understand the customer shopping behaviour in arab countries. Then we did competitor study to understand their strenghts and weakness in respective to usability.
We identified multiple issues with current gadgetby site out of which few of them are no feedback after taking an action, out of stock is not clear, lack of creating confidence, hard to navigate and complex and unclear checkout process. We created the information architecture for all individual pages.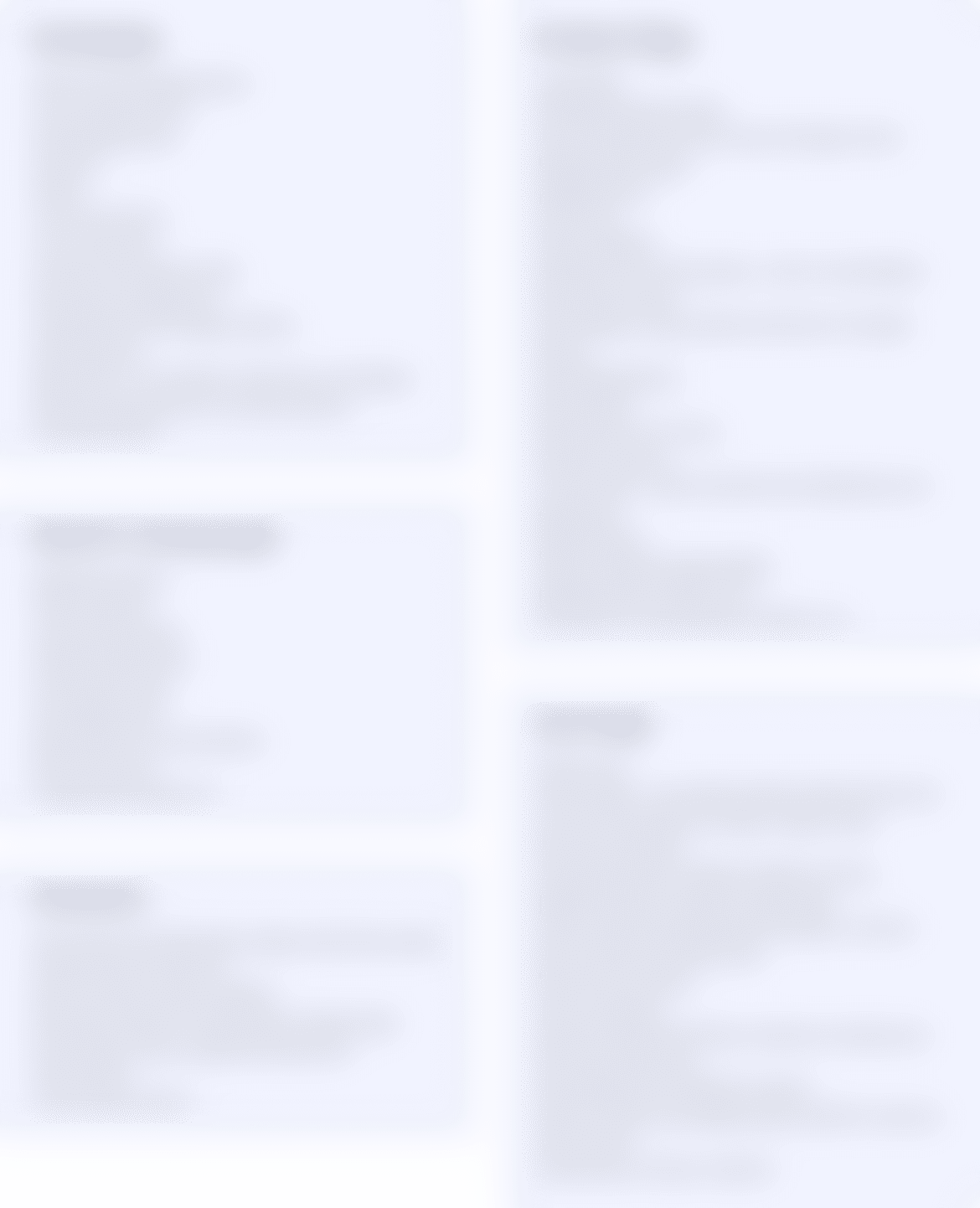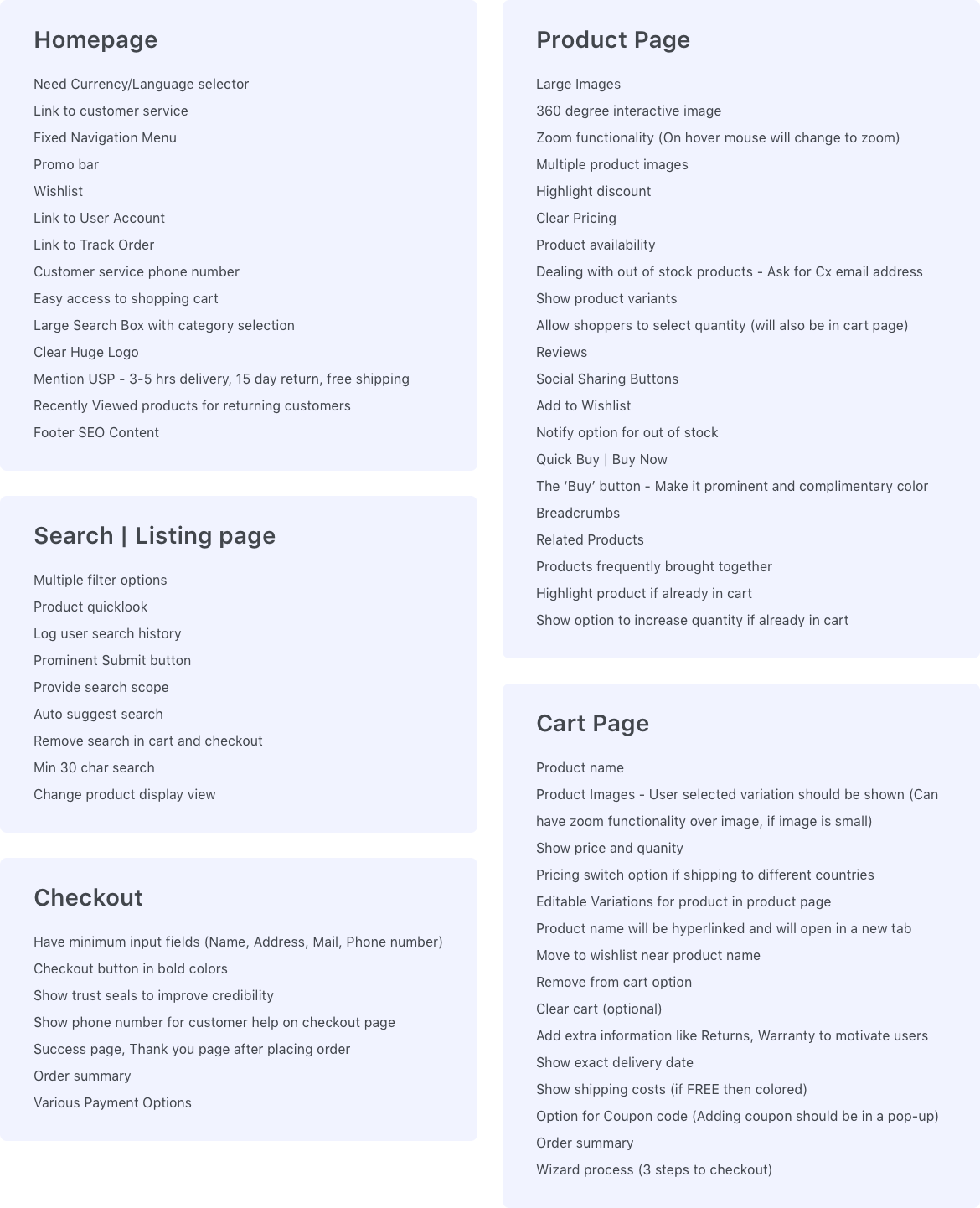 As navigation being the lifeline for any e-commerce website, we started with re-organizing the entire navigation and doing closed card sorting we finalized the navigation.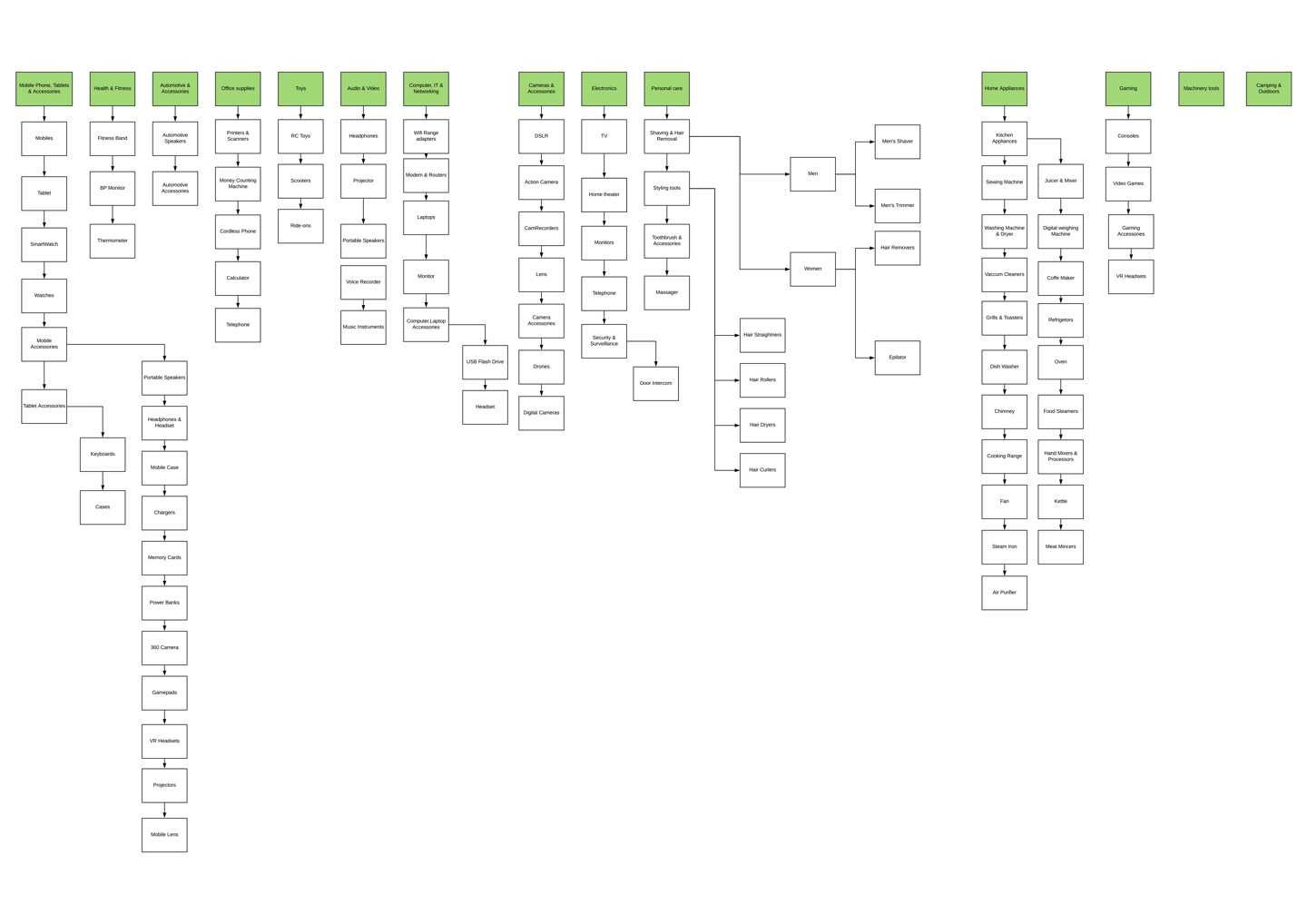 Wireframes
We have designed the wireframes to have concise information without impacting the congnitive load on the end user. These wireframes helped us to focus on maitaining clear layouts and to communicate information evidently.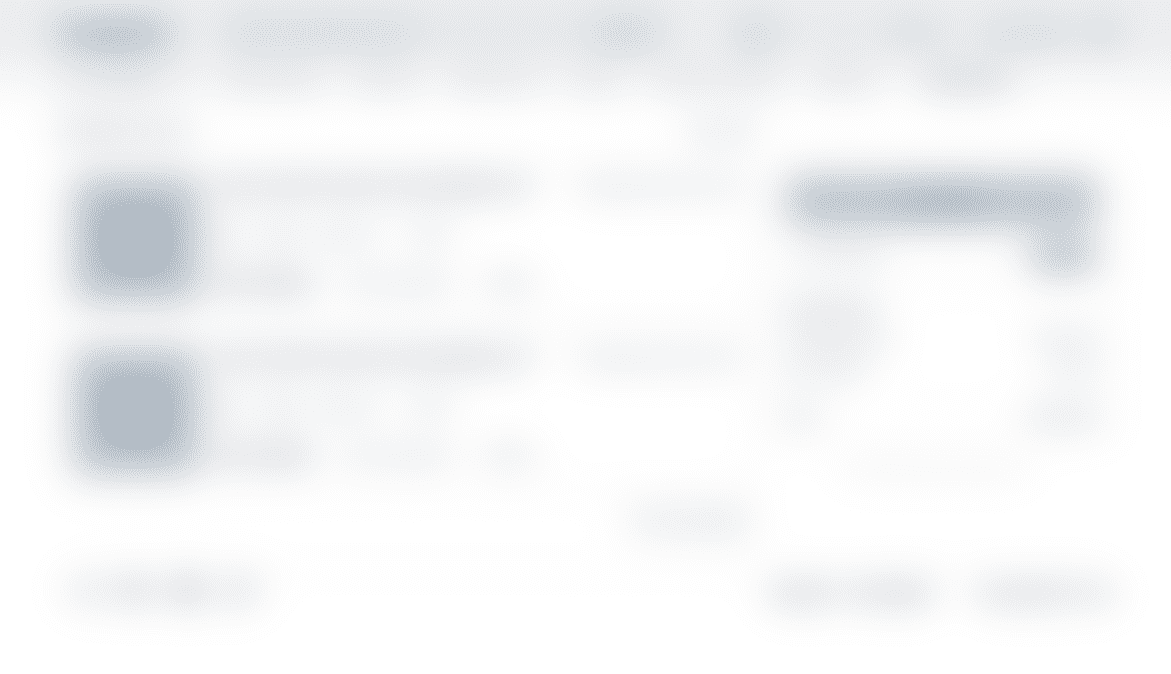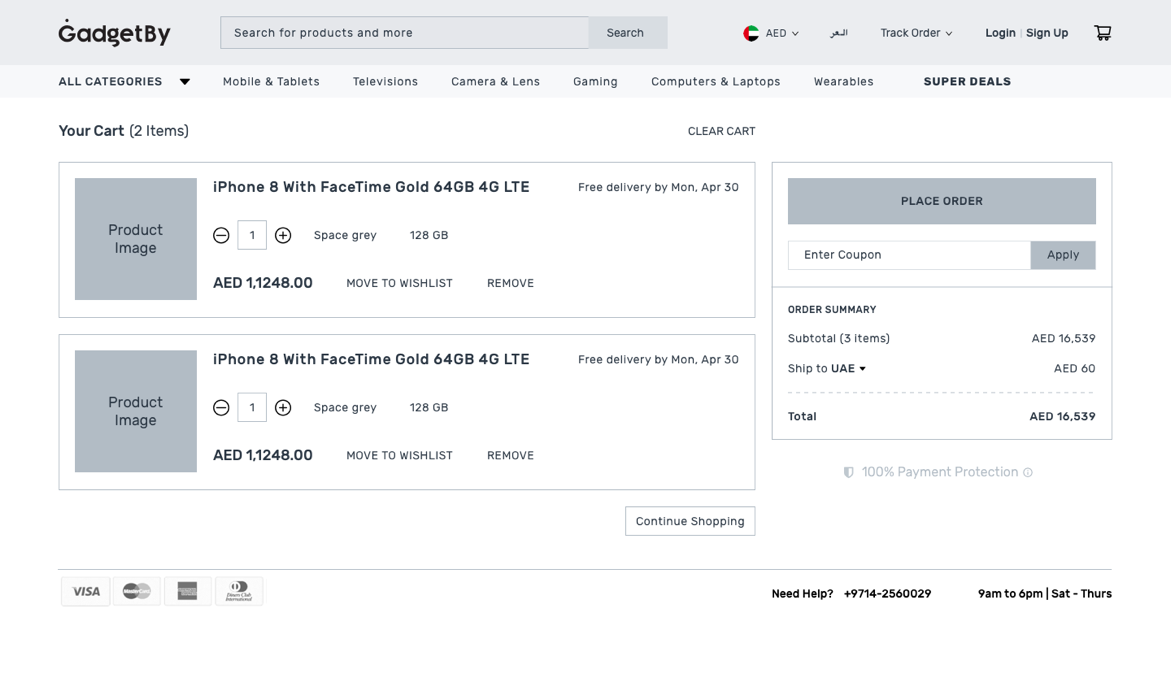 Design
The designs were created to match their new brand identity and at the same time differentiating from rest of the competitors. We have iterated multiple designs and created a consistent brand image across the entire website.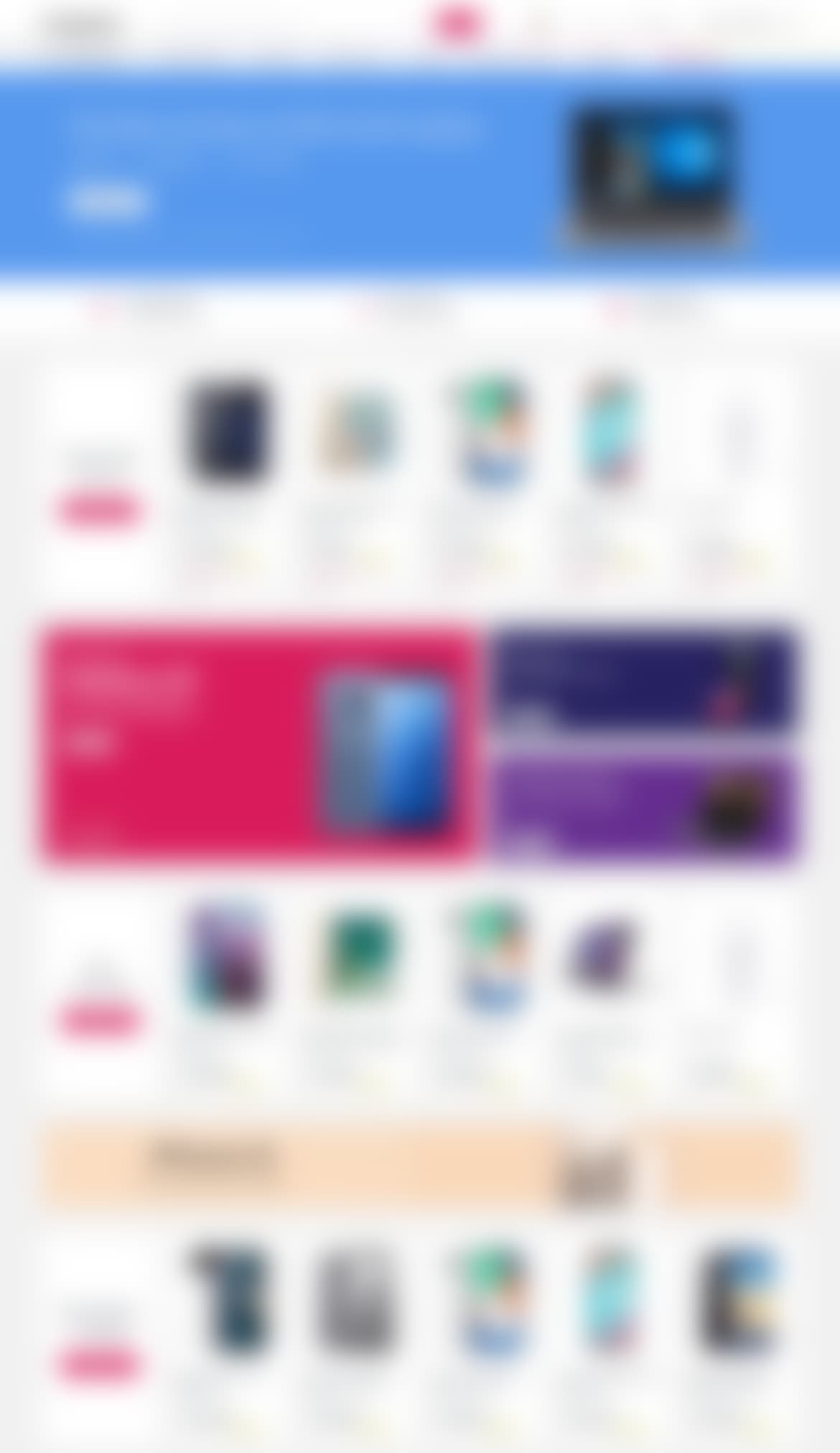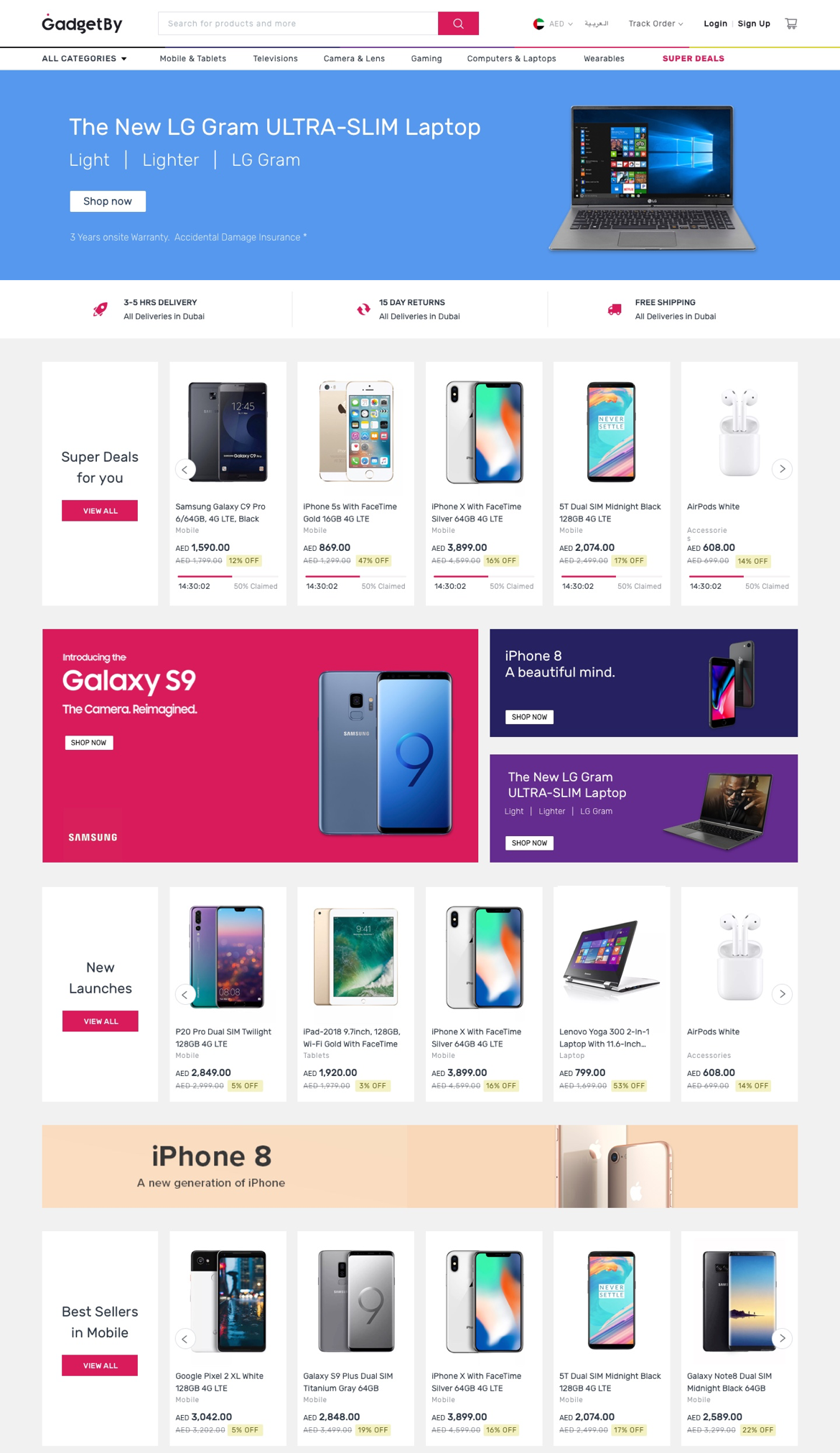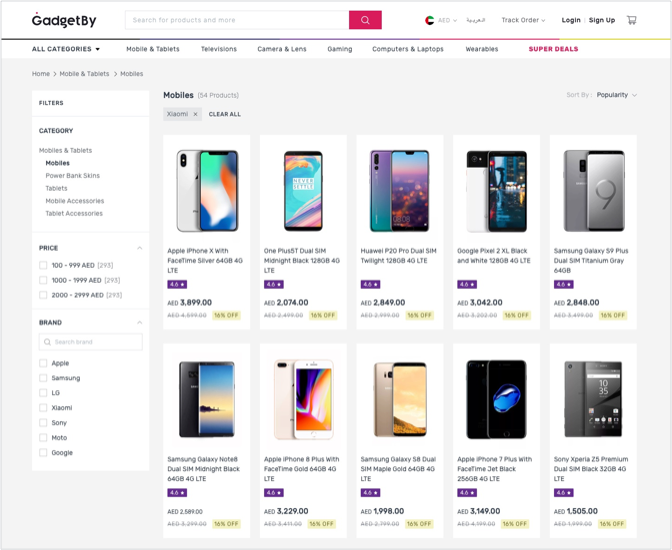 Category page
This page was built with a easy to use filter option that remains fixed, and the products scrolled on the right side making it easier to instantaneously filter the products.