Wealthfund
Holistic financial management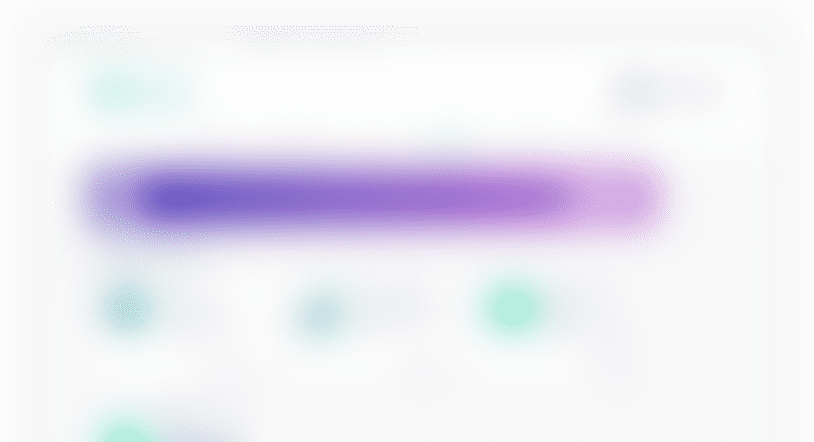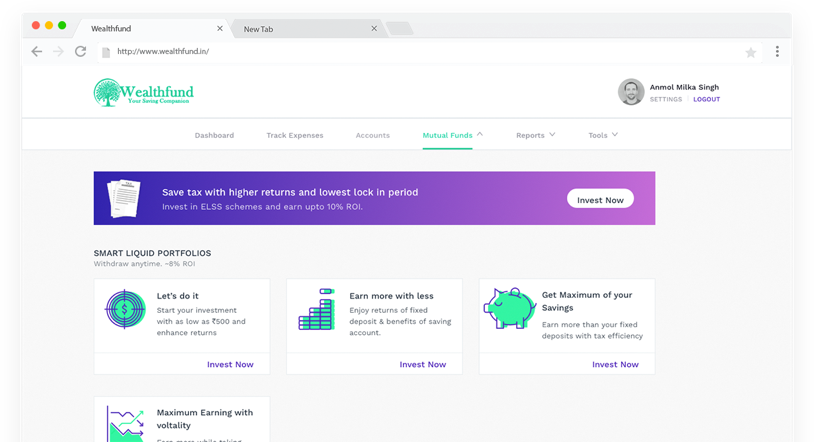 Overview
Wealthfund is a mutual fund startup from Gurugram. They wanted us to create a web app and mobile app for offering mutual fund and personal finance management services. Our aim was to create a easy to use portal for current generation users to manage their finances effectively.
Challenge
The existing MVP had different interfaces for managing personal finances and investing SIP or Lumpsum. Though the system is functional, it is totally broken. It was not facilitating users to do the basic functions. The web app was very confusing to navigate and performing basic actions was frustating.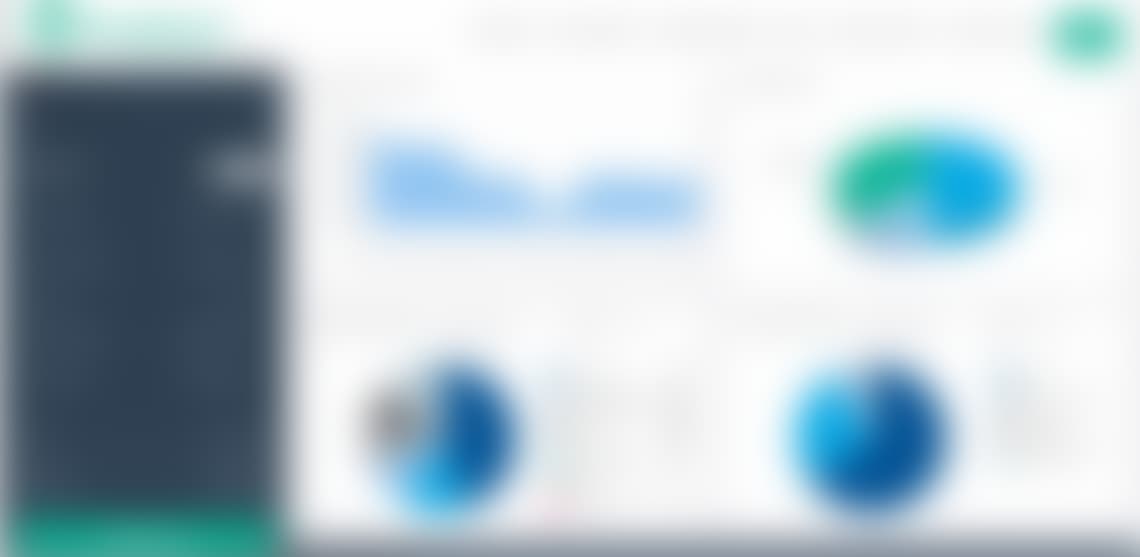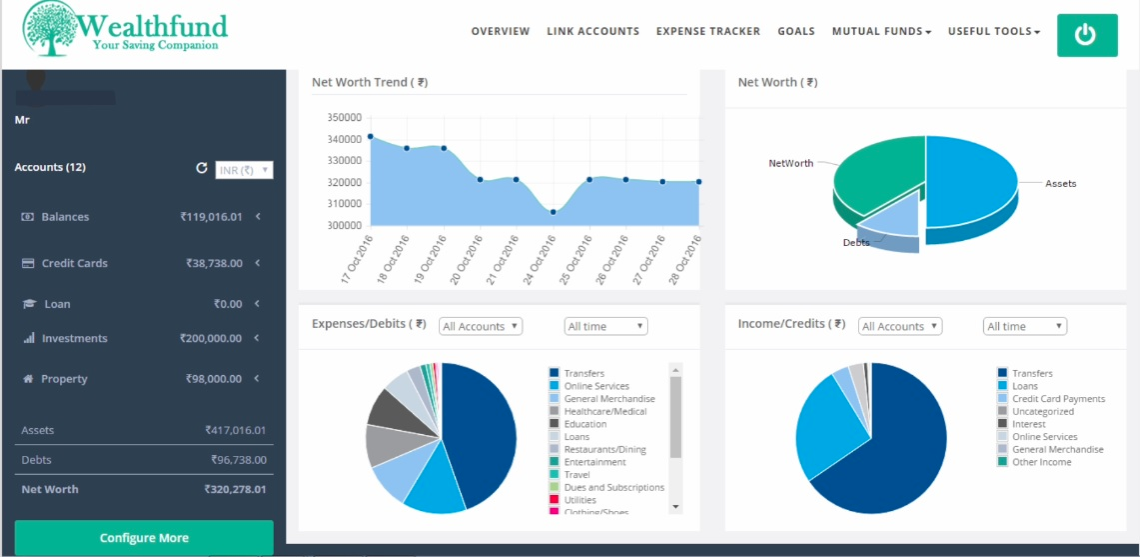 Process
We kick-started the project talking with stakeholders to understand their business goals and vision. Then we initiaed desk research, which involved knowing the industry, analyzing investors thoguhts and researching competitors.
Our research showed people are not very confident to invest in mutual funds due to lack of awareness. They perceive mutual funds as very risky and highly uncertain investment vehicle. The complexity and availability of so many different mutual fund offerings is very confusing to casual investors.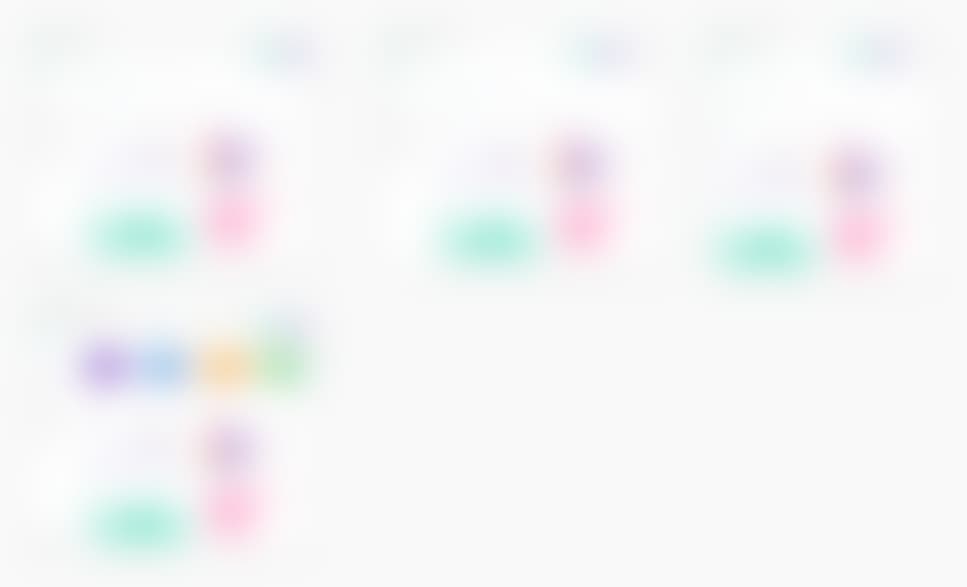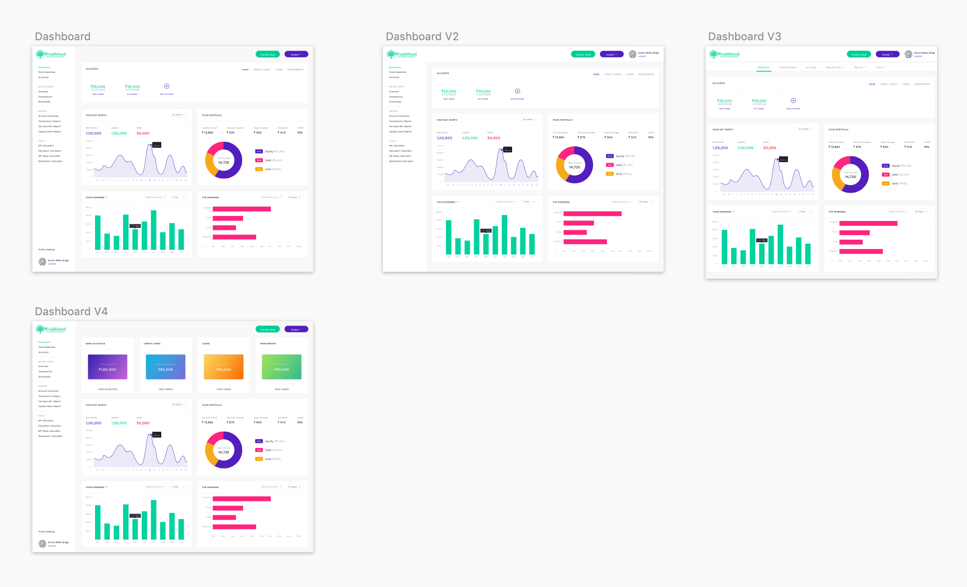 Product Design
After exploring multiple options of visual and layout design, We chose card layout to present actionable information at every interaction.
We overhauled the entire brand and product to express bold trend and appeal more younger audiences. We hand-picked the colors to look modern, bright and casual.
All the illustrations and icons are designed to match the vibe of brand colors and express feeling of confidence to users.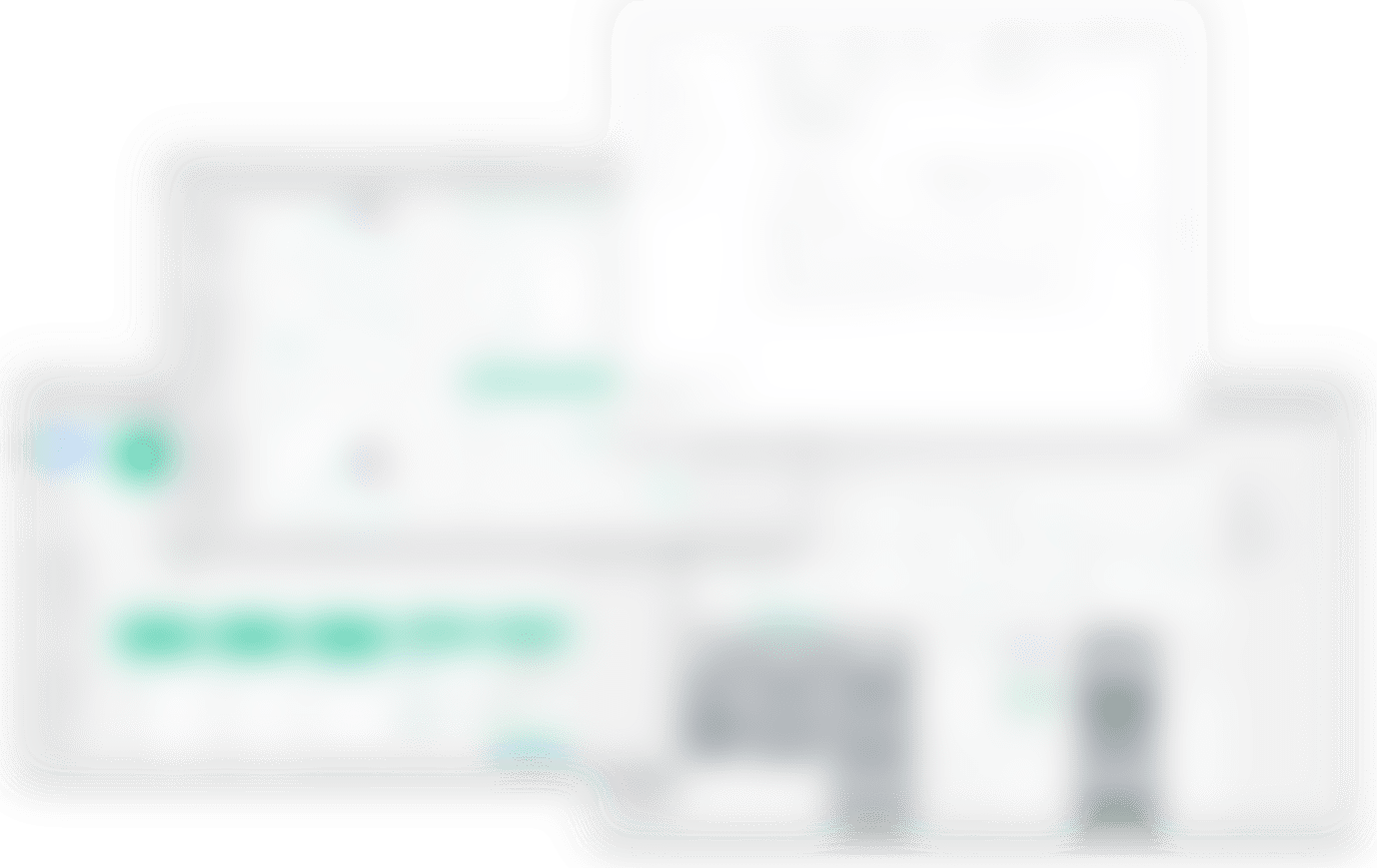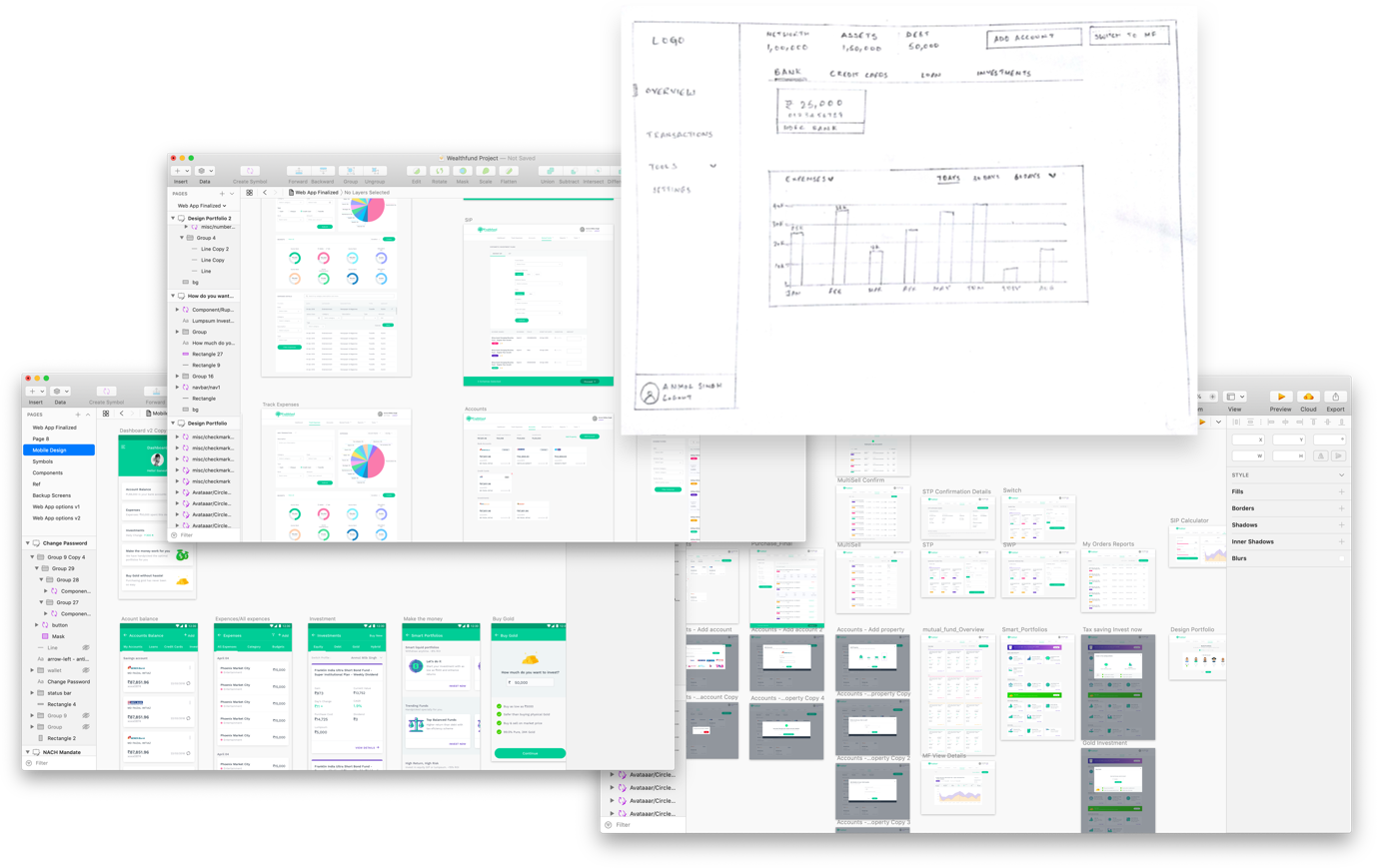 We designed a solution where both personal finance & mutual funds are managed from one single interface. We redefined navigation and simplified user flows with appropriate information at every screen.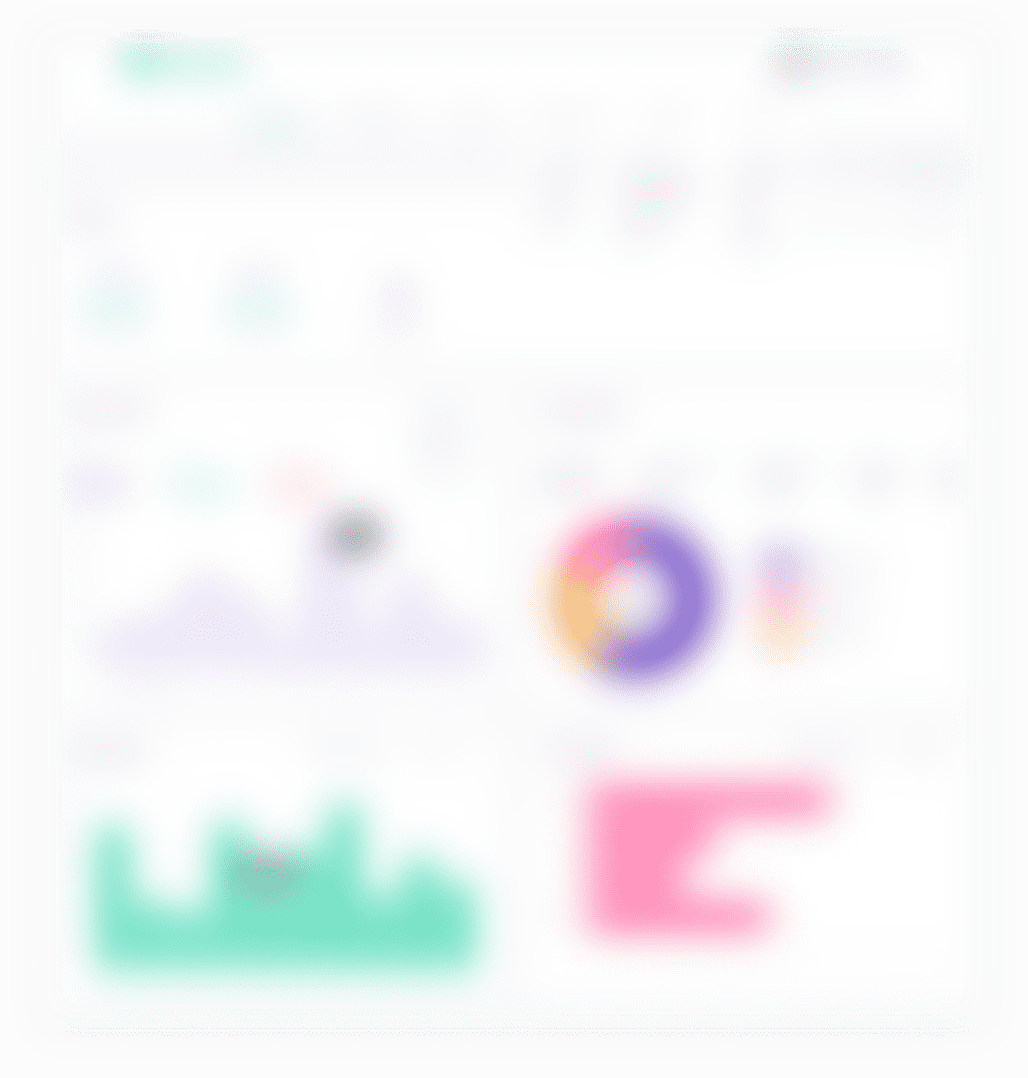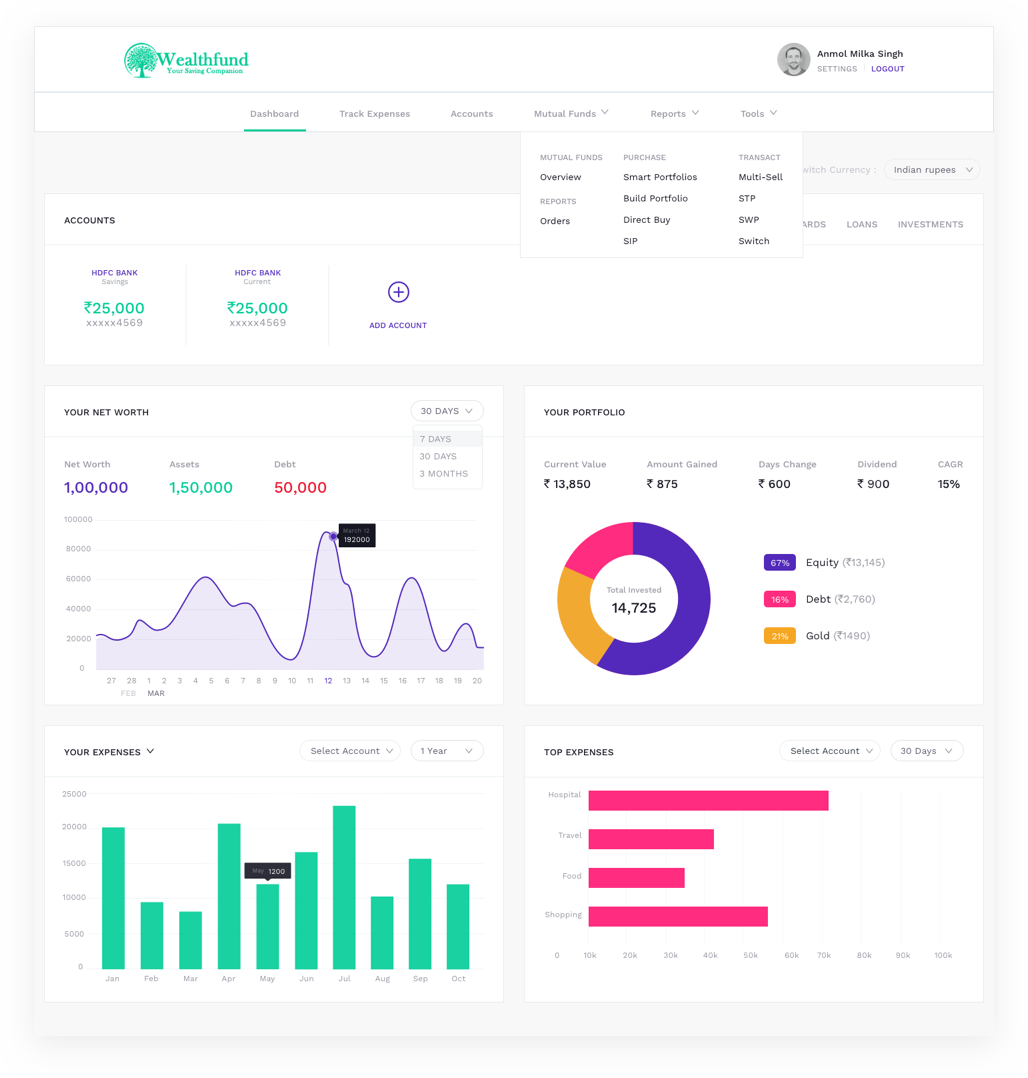 Investors can have many profiles of their family, and they can link all their bank accounts. This helps them to monitor transactions and manage all their bank accounts under one roof.
Users can see the performance of their portfolio or investments to quickly take a decision to invest or sell in multiple funds. Casual investors can assess their risk level and invest in funds through goals or urchasing individual mutual funds.